"My background in studying emotional memory and performing stand-up comedy informs my speaking style.  I know if the audience is laughing, they're listening.  If they're engaged, they're learning."
About Matt
Dr. Bellace has a PhD in clinical psychology with a subspecialty in clinical neuropsychology, the study of the brain and behavior.  He was twice awarded the Student Intramural Research and Training Award (IRTA) in neuroscience by the National Institutes of Mental Health to study memory in primates.  His clinical training included working with patients at the Comprehensive Epilepsy Center at Thomas Jefferson University Hospital (Philadelphia), treating learning disorders in a pediatric neuropsychology private practice in suburban Philadelphia and performing cognitive behavioral therapy at Drexel University's Student Counseling Center.  Matt completed his clinical internship working with traumatic brain and spinal cord injury patients at The Mount Sinai Medical in New York City.  In 2005, Matt successfully defended his dissertation, "Activation of the Hippocampus During Emotional Learning," which was later published in the International Journal of Neuroscience.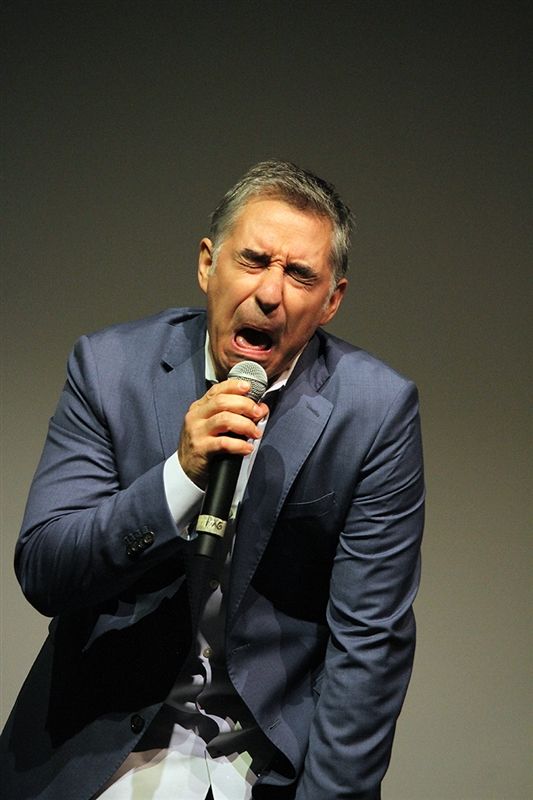 The Speaker & Comedian
Matt's professional speaking career began in 1995 following the success of a student group he founded at Bucknell University.  Then Bucknell President William "Bro" Adams, lauded the group as "revolutionary," for its efforts to encourage students to make healthy choices on campus, including acquiring a former fraternity house for its members.  Matt's speaking work began in high schools and colleges, but quickly grew to national conferences, professional organizations and the military.  Matt had spoken in forty seven states and across Canada, annually appearing in front of over a hundred thousand people a year.  Although the pandemic halted live events, it has ushered in a new opportunity for reaching an even more diverse audience through virtual programs          
As a stand-up comedian, Matt has performed at clubs and colleges across the country, including Caroline's on Broadway and Gotham Comedy Club in New York City.  During the pandemic, his Zoom comedy shows brought laughter to quarantined audiences to audiences of all ages.  Matt's credits include truTV's hit show The World's Dumbest, the 2005 Just For Laughs Festival in Montreal, National Public Radio and The New York Times.  
The Author & Personal Life
Matt is the author of the bestselling book A Better High (Wyatt MacKenzie, 2012), which is a humorous look at the comparison between natural highs and chemical highs.  He was a contributing author for the National Geographic Kids series This or That and articles for the online education magazine, Edutopia.  He is currently writing a second book, which is a humorous look at how disappointment can inspire us all.
In addition to his speaking work, Matt resides with his wife and two children in Princeton, NJ.  He enjoys many natural highs as hobbies, including surfing, gardening, cooking and coaching his children's teams.  His wife is a clinical psychologist who specializes in the treatment of eating disorders.  She can be found at www.darabellace.com.   
Peer Reviewed Research Publications
Bellace, Williams, Mohamed, Faro. 2012. An fMRI Study of the Activation of the Hippocampus by Emotional Memory, International Journal of Neuroscience

, Oct 26 

Archives of Clinical Neuropsychology

, Vol. 16, Number 8, November 2001

Journal of Andrology

, Jan/Feb Supplement, 1998
Popular Psychology Articles
The Teenage Brain: Stress, Coping and Natural Highs (Edutopia, 2016)
Laughter, Learning and Why Teens Are Such a Tough Crowd (Edutopia, 2016)
Awards
Bucknell Masters Scholarship in Biology, 1996-98
Thelma Johnson Showalter Prize for Excellence in Community Affairs, 1996
John P. Dunlop Prize, Outstanding Greek Leader in Campus and Community Involvement, 1996

Student Intramural Research and Training Award (IRTA), National Institute of Mental Health/ Division of Neuropsychology, Summer Internship, 2000 & 2001